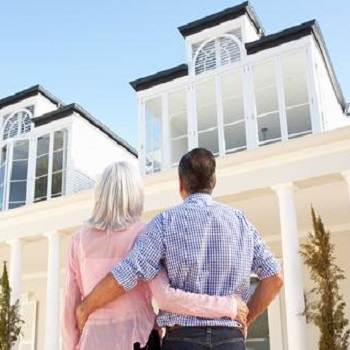 The demand for buying a property in Jaisalmer is increasing every day. In fact, during the last decade, people are growing interest in buying a property here, in this golden city of Rajasthan. Whether it is in buying flats, villas, individual houses, farm house, or any commercial spaces like showrooms, farm lands, hotels and restaurants, etc., Jaisalmer offers attractive deals on every luxury or affordable segment.

So, why people are getting interested in buying properties in this city? I have shortlisted a few major reasons for that.

• The current ongoing or upcoming projects – this is one of the prime reasons why people are eager to invest in the real estate of Jaisalmer. The localities which remain on the top of choices are indira colony, transport nagar, dabla, jawahar nagar, kuldhara and hanuman circle.

• The location of the city – Jaisalmer is less than 600 km away from Jaipur, the capital of Rajasthan. The Jaisalmer state is located on a yellow sandstone built ridge which is capped with a majestic fort.

• Connectivity – Jaisalmer s not too far from the capital of Rajasthan. Also, it is well connected with most of the major cities of India. It includes an airport, railway station, and it offers very good road connectivity to the other parts of the country. NH 15 witnesses countless bus services through it.

• Tourism industry – people are growing interests in buying commercial properties on the land of this golden city majorly influenced by its tourism industry. Its untouched historical benchmarks and earthen charisma drags many tourists attraction. Its flourishing tourism industry brings noteworthy foreign exchange by the international tourists. Within the city, you can use bicycle and auto-rickshaw rides quite comfortably.

Things to consider before investing in a property:

Jaisalmer is still emerging. Let's see what you should consider before planning an investment in the real estate of this city.

1. Make a future plan: Assess your needs

Demand for homes is rising every day here. So, decide what kind of home you are looking for. And, also make up your mind with an estimated budget. Find the right location and most importantly, right time to buy.

2. Pay heed to the vicinity: Eesearch well about the future aspect of the locality

Everyone wants to upgrade their lifestyle continuously. So, you should buy a home in a location that can fulfill your requirements. And, while deciding on the locality, look for its historic price trend.

3. Cross-check developers' permits: enquire about past or present projects

Get an insight on Jaisalmer's real estate aspects. Choose an experienced developer with excellent property delivering track record.

4. Review proposed project plans: Go through property layout

Everyone wants to have good aesthetics, great connectivity, superb ventilation and other suitable amenities adjacent to every good residential project.

5. Quick checklist: Look for transparent deals

Before buying a residential or commercial property in Jaisalmer, look for transparent deals. This may help you in getting faster loan approvals.

And, finally, before signing the deed, examine every clause for avoiding any sort of unwanted surprises in the near future.